EDIT 9/27/17: I'm leaving this up because I don't believe in hiding your poor choices, but learning from them. Please know I realize the insensitivity and poor choice of words in this blog post and I hope you forgive me. Rape is not something to joke about in my opinion. I apologize completely and fully. I had completely forgotten about this post until recently when talking with my wife.
Yes, I said it - Book Rape. This is a nasty and pernicious phenomenon and one you may already have unknowingly suffered.
I learned about this from a friend on Goodreads,
Amanda
, whose mission it is to build awareness. She says:
"Book rape"

= The act of a casual reader forcing books upon you that you do not want to read. Such books are usually benign Christian fiction or popular books, such as Marley and Me or the Twilight series. This crime is usually perpetrated by a family member or loved one (grandmothers are notorious for this); generally, the guilty party has no idea that you enjoy reading some pretty weird and twisted stuff. Yeah, I'm not so much a fan of this.

This pandemic is even worse among genre readers since no one can really comprehend in the first place why we read what we read, but it's definitely weird and wrong.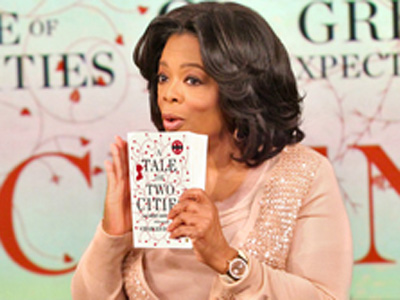 The worst part is, Book Rape usually occurs with people who already know you're an avid reader. Chances are you've already 1. Heard of the book, and 2. Dismissed it because it's not something you would ever consider wasting your time with, especially when you have so much other good stuff waiting for you.
This is a very difficult situation and there are plenty of ways to deal with it in a nice and friendly way, but with the added benefit of NOT ACTUALLY READING THE STUPID BOOK.
Ways to prevent the dreaded Book Rape:
1. Say you'll add it to your Goodreads, LibraryThing, or any other To-Read list you're keeping. This is kind of a soft agreement. You've considered the proposal, but it's not binding.
2. Amanda recommends carrying around a picture of your latest "To-Read" pile. Then you can agree to reading their recommendation..."just after I finish this":
3. Say you've already read it. This one's a bit tricky because they might ask you things like "What was your favorite part?" Then again, a memory is funny thing to lose.
4. If an actual, physical book is being pushed on you - accept it and throw it under your bed, dresser, etc. You can give it back whenever, preferably just leave it on their doorstep so you can avoid the situation in #3.
5. You could actually say no thanks, I read... and this is where you can insert something crazy like Steampunk, Cyberpunk, etc. They'll have no idea what you're even talking about and you'll most likely get a reaction such as: "Is that YA?"
Let's be honest here, is someone who reads 3 books a year (and only biggest fad
Help the Girl with the Twilight Dragon Tattoo
) going to tell someone who reads ___ (insert your number, mine's about 10 or 11) times the average amount of books a year (which happens to be 5) what to read? I don't think so. :)
(Note: I have nothing against The Help (I guess it's supposed to be good), but think The Girl with the Dragon Tattoo was way overrated...and I have plenty against Twilight)
Any other recommendations? Any funny experiences with this? What do you do? This post was (mostly) in jest, but I've had this happen plenty of times and I just have no desire to read crap anymore. :)