I had a really slow year this year when it comes to reading. It doesn't help that I moved a couple states away, got a new job that keeps me busier than ever, and I'm trying to keep up with three kids any moment they're awake. My Goodreads goal of 50 books, a decrease from last year because I knew there was a possibility of some changes, was only met by 64% (that's only 31 books).
However, a number of those books were new releases and it was a great year for those. Below you'll find my top 7 new releases for 2014. I was going to narrow it down to five, but I found myself trying to cheat by posting "ties" and I honestly hate that so I gave the actual number even if not so round.
Following that list are some more year-end wrap up awards if you can even call it that. Mostly, I wanted to have a chance to talk about the books I loved this year one extra time.
Top 7 New Releases of 2014
7)
Hollow World
by Michael J. Sullivan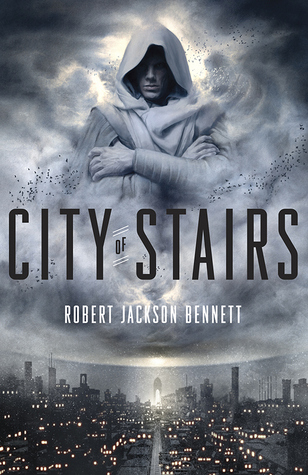 6) City of Stairs by Robert Jackson Bennett (still need to review this)
5)
Breach Zone
(Shadow Ops #3) by Myke Cole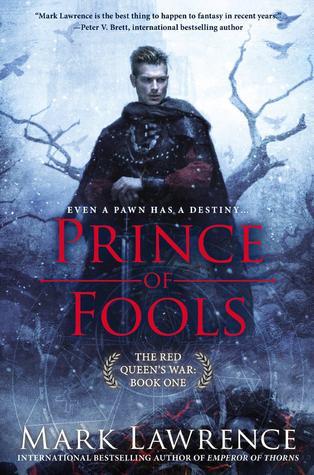 4)
Prince of Fools
(Red Queen's War #1) by Mark Lawrence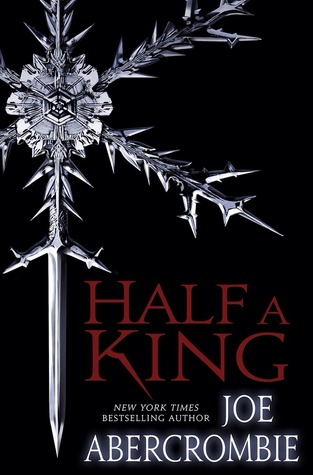 4)
Half a King
(Shattered Sea #1) by Joe Abercrombie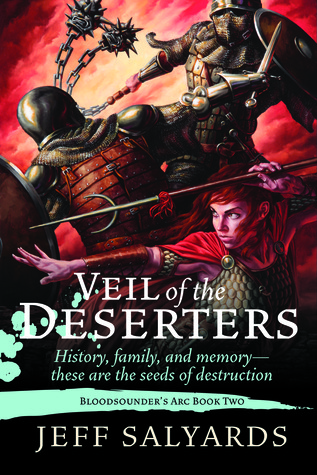 3)
Veil of the Deserters
(Bloodsounder's Arc #2) by Jeff Salyards
2)
The Magician's Land
(Magicians #3) by Lev Grossman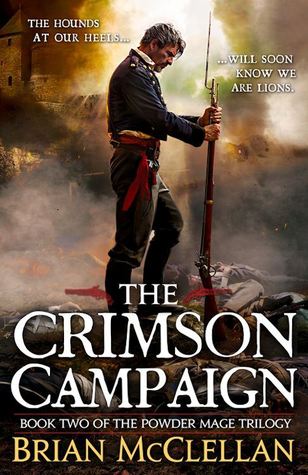 1)
The Crimson Campaign
(Powder Mage #2) by Brian McClellan
Biggest Surprise
Pilo Family Circus
by Will Elliott - Seriously, you need to read this if you haven't already. At first glance, it doesn't sound like much, but it was absolutely one of my favorites of the last number of years.
Best Stand-Alones
Tie for
Angelmaker
by Nick Harkaway and
Blackdog
by K.V. Johanson. Remember, I said I hate ties in numbered lists. No numbers here, so I can have a tie. Both these were absolutely astounding reads. They are completely different, one a contemporary mystery with a wonderful sense of humor (Angelmaker) and one an epic fantasy set in a non-European medieval times (Blackdog).
Best Audiobooks
Ilium
and Olympos by Dan Simmons. This is really just one extended book that blew me away from start to finish. Simmons is a mad genius to combine all the elements he combines here and pulls it off stupendously.
Biggest Disappointment
Impulse
(Jumper #3) by Steven Gould - I had high hopes after the first two excellent installments. Combining the elements that made the first two great with teen angst and holier-than-thou characters made it a bit tough to stomach.
Missing
Blood and Iron
by Jon Sprunk (currently reading),
Of Bone and Thunder
by Chris Evans (currently reading),
Words of Radiance
by Brandon Sanderson,
The Emperor's Blades
by Brian Stavely,
Assail
by Ian Cameron Esslemont (though I did make progress by reading
Stonewielder
), and tons more. There are plenty of authors I've just gotten behind in keeping up with their new series such as Brent Weeks and Daniel Abraham and tons more I'm dying to begin. I'll have to do better this year I guess.